I love showcasing some of the wonderful clients
I've had the pleasure of coaching through the podcast strategy, creation, production, and launch process.
---
 Click on the podcast cover graphics to listen and subscribe to each podcast.
Don't Sweat The Small Stuff – Live The Big Stuff
New York Times Best Selling Author, Kristine Carlson invites you to practice Don't Sweat wisdom to achieve greater mental health, and better communication with your family, friends, and co-workers.
---
Soul-Hearted Living
The Soul-Hearted Living Podcast is dedicated to anyone desiring to open to more positive energy flow which brings about clarity, vitality, and well-being. Our intent is to provide heart-centered practices to guide you on your soul's journey. Join Dr. Debra Reble on the path to living heart and soulfully.
---

Work-Life Brilliance
Executive Coach and Best-Selling Author, Denise Renée Green helps you tame your brain, lower your stress, and become the person you were born to be! Denise fills each podcast with her trademark storytelling, expertise, experience, vulnerability, and irreverent humor to entertain you as you gain life-altering tools and insights.
---

Stepping Into The Light
Stepping Into The Light is a podcast devoted to helping you open to your own unique abilities so you can begin receiving loving and supportive messages from your loved ones, angels, and guides.
---
The Intuitive Hour
Psychic Medium, Author and Intuitive Life Coach, Michelle Beltran invites you to join her for The Intuitive Hour. This podcast will empower you to learn how to magnify the powers of your intuitive voice. Listen in and expand your understanding of what it means to be psychic and how to awaken, amplify, and trust your inner voice.
---
Mindful Parenting in a Messy World
Mindfulness expert, Michelle Gale created this podcast for parents who long to be meaningfully connected to themselves and their children, even as the demands and complexities of modern life are accelerated. Enjoy a collection of supportive conversations, meditations, and nuggets of practical wisdom to help you embrace the parenting journey as your greatest potential for growth.
---
Awakening Divine Wildness
Inspirational speaker and best-selling author, Mal Duane invites women to embrace their divine wildness. Listen in and learn how to move from pain and heartache to forgiveness and freedom so you can live the radiant life you deserve.
---
Vibrant Body & Abundant Life
The Vibrant Body & Abundant Life podcast will empower, teach and support you to use new mind-body-spirit wisdom & tools to move beyond your fears, self-doubts & self-limiting beliefs plus heal pain, illness & trauma.
---
Embrace Your Angels
Join Margaret Peppe, Certified Angel Intuitive, Lightworker, and Spiritual Healer as she discusses Angels and Beings of Light that reveal themselves to us each and every day. She will enlighten you with her own experiences with these beautiful entities. She will also reveal messages that are received from spirit and guide you through meditations and exercises all to help you see you too can Embrace Your Angels.
---
Conscious Parents Thriving Kids
This podcast designed to help parents all over the world create deeper connections with themselves and their children, so their families can thrive. Listen in for parenting stories, successes, pitfalls and supportive coaching techniques to move through the challenges on your parenting journey. Enjoy transformational conversations with experts, educators, and parents who will inspire and inform you as you tap into your own values in parenting.
---
All of these fine podcasts are hosted at Podbean.  Want to create your own account? Get one month free today!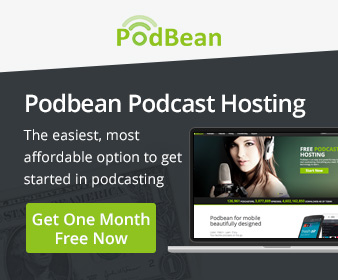 Shann Vander Leek is an affiliate of Podbean. This is an affiliate link.
---