I love showcasing some of the wonderful clients
I've had the pleasure of coaching through the podcast strategy, creation, and launch process.
---
 Click on the podcast cover graphics to listen to each podcast.
Don't Sweat The Small Stuff – Live The Big Stuff
New York Times Best Selling Author, Kristine Carlson invites you to practice Don't Sweat Wisdom to achieve greater mental health, and better communication with your family, friends, and co-workers.
---
The Mama Truth Show
Bestselling author, speaker and life coach, Amy Ahlers, the Wake-Up Call Coach, delivers real truth-telling and conversations with mama luminaries about the paradox of parenting so you can embrace the messiness and magic of motherhood. Amy is sure to inspire you to stop being so hard on yourself, to practice and model self-love and self-compassion and to become the mama you were born to be.
---
Soul-Hearted Living
The Soul-Hearted Living Podcast is dedicated to anyone desiring to open to more positive energy flow which brings about clarity, vitality, and well-being. Our intent is to provide heart-centered practices to guide you on your soul's journey. Join Dr. Debra Reble on the path to living heart and soulfully.
---
Stepping Into The Light
Stepping Into The Light is a podcast devoted to helping you open to your own unique abilities so you can begin receiving loving and supportive messages from your loved ones, angels, and guides.
---
Evolve: Mastery for Leading a New World
Yvette Bethel, CEO, and Award Winning Author invites leaders to explore, create, and sustain a freedom culture in your organization. Yvette is committed to providing a variety of solutions you can use to build trust, bring about authentic change.
---
The Intuitive Hour
Psychic Medium, Author and Intuitive Life Coach, Michelle Beltran invites you to join her for The Intuitive Hour. This podcast will empower you to learn how to magnify the powers of your intuitive voice. Listen in and expand your understanding of what it means to be psychic and how to awaken, amplify, and trust your inner voice.
---
Plan Simple Meals with Mia Moran
Bestselling author, Mia Moran serves up the Plan Simple Meals show for parents who want to create a healthier, happier home— one meal at a time. Listen in for informative conversations on food, family, and valuable strategies to make meals meaningful and fun!
---
Mindful Parenting in a Messy World
Mindfulness expert, Michelle Gale created this podcast for parents who long to be meaningfully connected to themselves and their children, even as the demands and complexities of modern life are accelerated. Enjoy a collection of supportive conversations, meditations, and nuggets of practical wisdom to help you embrace the parenting journey as your greatest potential for growth.
---
Awakening Divine Wildness
Inspirational speaker and best-selling author, Mal Duane invites women to embrace their divine wildness. Listen in and learn how to move from pain and heartache to forgiveness and freedom so you can live the radiant life you deserve.
---
Vibrant Body & Abundant Life
The Vibrant Body & Abundant Life podcast will empower, teach and support you to use new mind-body-spirit wisdom & tools to move beyond your fears, self-doubts & self-limiting beliefs plus heal pain, illness & trauma.
---
All of these fine podcasts are hosted at Podbean.  Want to create your own account? Get one month free today!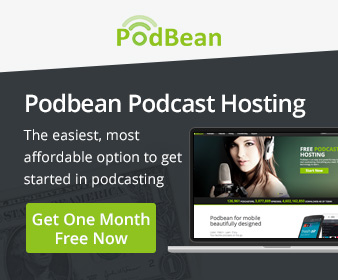 Shann Vander Leek is an affiliate of Podbean. This is an affiliate link.
---